Ski day 48 at Happo One
Coming to Hakuba Thursday night for powder snow.
Pretty good snowing in Hakuba.
Season Day 48, Powder 32 days, Backcountry 13 days, Telemark 1 days
Happo One 8:15-10:30
Gear:BanYa M1102+Dynafit Beast
Official Snow fall 40cm, Sarukura 12H 14cm
Snow depth in the morning was so so.
I wondered Cortina or Happo, and chose Happo for deeper snow.
I was a little late but the position was not so bad.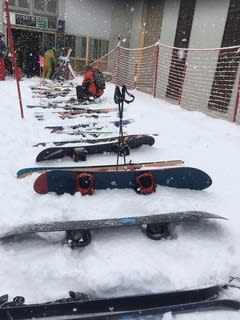 I was waiting for Alpen Quad alone, and the lift staff told me it would be open at 8:40. Then I went down on Central. Although I was late, it was good powder with hitting the ground a little.
Coming back to Alpen Quad, and it had just been open.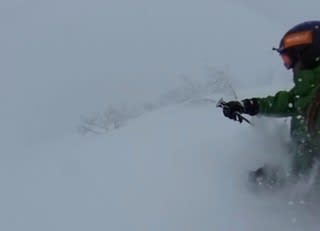 I ran on Tanuki twice, no hitting the ground. Good powder with empty slope.
Powder still remained in Tanuki, but I had to go to Kurobishi.
And did some runs on Skyline.
I tended to finish around 10 a.m. but a resort announcement told me BANKS had been open.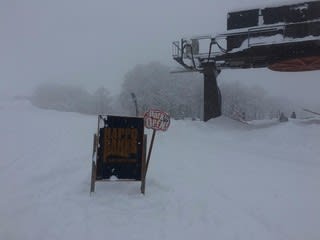 The slope was too shallow in this deep snow to ski down.
I did twice, and ended the day.
Thanks for a powdery day in mid March.