Ski day 47 at Okuhiyo
Another blue bird day.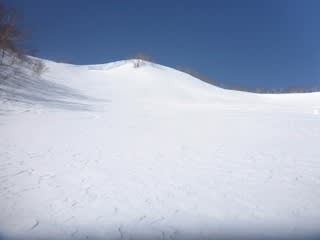 Season Day 47, Powder 31 days, Backcountry 13 days, Telemark 1 days
Okuhiyo 8:44-11:30
Gear:BanYa M1102+Dynafit Beast
Distance today 7.4km, climb 659m, duration 2:31, avg speed 2.9km/h, burned 681kcal
A long queuing for a gondola lift.
The trekking trail is empty today as well.
The tram was full instead.
It was really hot for ascending.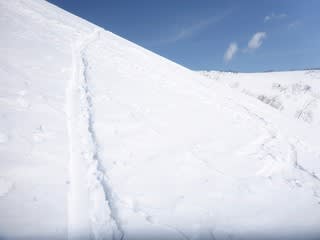 it took an hour to reach the ridge of Tenguppara.
The slope we usually descend was already done.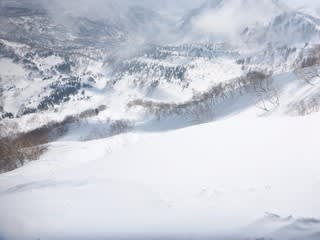 We chose the other slope instead.
It was good enough.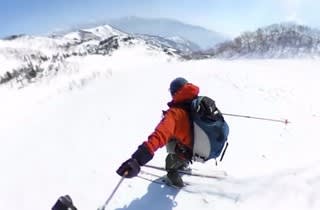 Coming back to the ridge but the snow got bad. Time to leave.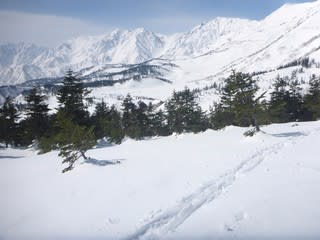 It was really a hell on the south face.
Ending after skiing in the resort.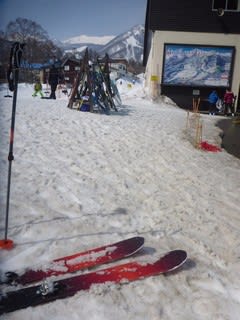 The same place as yesterday for lunch.
I took an earlier bullet train to Tokyo.
Nice to have dinner in Tokyo Sunday night.