Ski day 46 at Urahiyo
A blue bird day.
Season Day 46, Powder 30 days, Backcountry 12 days, Telemark 1 days
Urahiyo 8:53-12:02
Gear:BanYa M1102+Dynafit Beast
Distance today 10.4km, climb 586m, duration 3:08, avg speed 3.3km/h, burned 830kcal
A backcountry skiing after one month interval.
Walking through a long long ticketing queuing.
Departing on the trail as usual.
This trail became empty as a tram has become operational.
Arriving on the ridge in 40 minutes.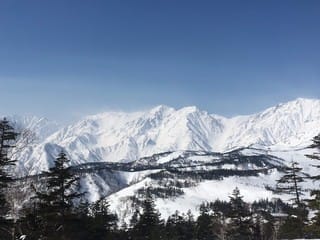 The crusty surface disturbed me for ascending. Hard to pull poles out of the crusty snow.
The south face was crusty but the north face looked good.
Nice snow spray.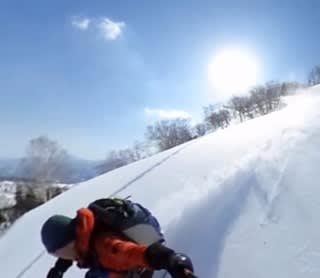 We love this place.
Going further to the north to the 'promised land'.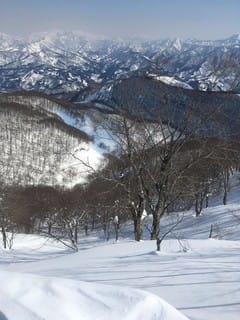 This slope also looked nice.
Sharp curving turn gave me spray shot.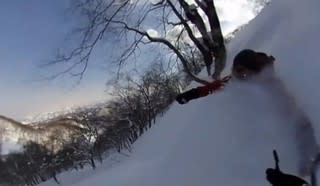 Nice riding brought us to ascend again.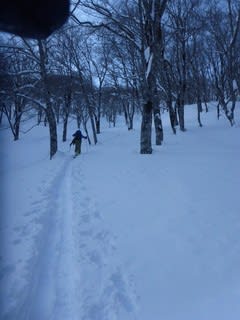 Thanks for the ascending trail.
The second run.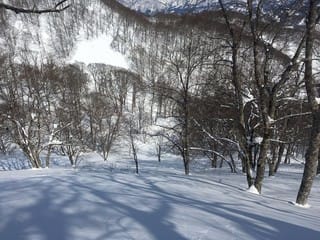 Really enjoyed.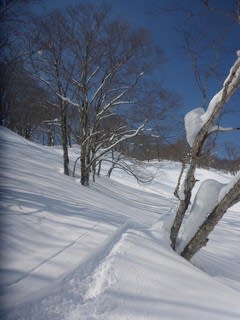 Annoying traverse in the gorge to the 'gateway'.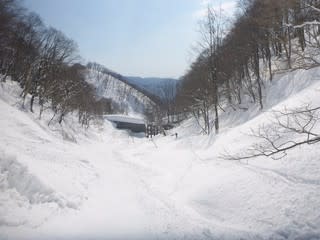 Then walking back to Tsugaike Ski Resort.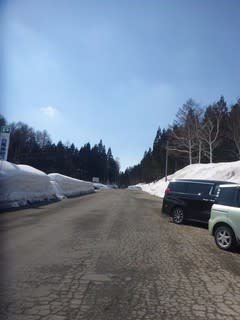 Lunch at my favorite cafe.
The place became empty. Nice relaxing lunch.