Cycling-Day 8-Tama River(Manganji ferry)
A little further.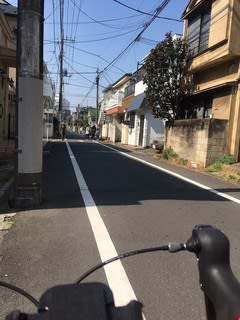 Day 8, 247 days for cycling, total distance 17,907.6km, total climb 209,491m
Tama River(Manganji ferry) 9:40-12:37
Distance today 63.5km, climb 754m, duration 2:41, avg speed 23.7km/h, burned 1,290kcal
Gear: GIANT DEFY COMPOSITE SE
Today I made an appointment in late afternoon. I have to come back early, and not to go far.
Tama River cycling road got partially wider.
It became warmer and warmer day by day.
I took a windbreaker off and was wearing only T shirt.
Cherry blossom.
I return at Chuo Express way.
Stopping by the bakery as usual.