Cycling-Day 6-Ikejiri
A morning ride for breakfast.
Day 6, 245 days for cycling, total distance 17,776.8km, total climb 207,849m
Ikejiri 6:49-7:37
Distance today 12.1km, climb 136m, duration 18:30, avg speed 17.1km/h, burned 263kcal
Gear: GIANT DEFY COMPOSITE SE
I went to a bakery newly found.
Arrived in 20 minutes.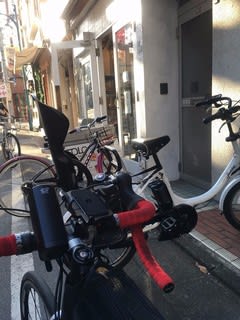 Good to have an early bird bakery.
Delicious.