Ski day 45 at Happo One
Happo again.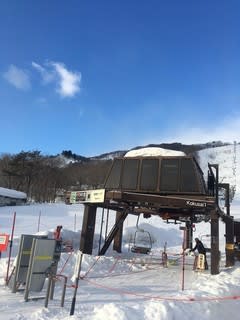 I tried to catch the lift at Riesen but the parking lot was full.
I had to drive to Sakka to park, and then 10 minutes later than the lift opening time.
I could came to the top of Riesen at 8:00 a.m. though.
Beautiful clouds.
I was running at Riesen for an hour,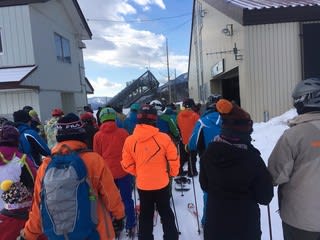 and moved to Panorama after the lift got crowded.
But Panorama got crowded too.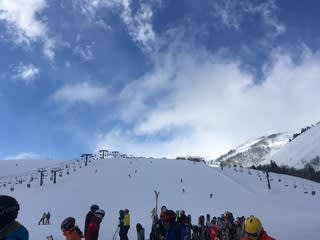 I came back to the car to change skies.
Happo One 9:45-12:40
Mogul skies for a session with my highschool mate and his colleagues.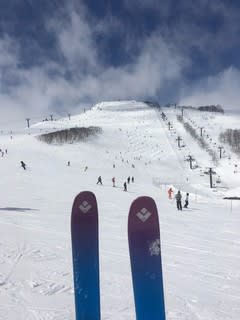 We enjoyed mogul skiing.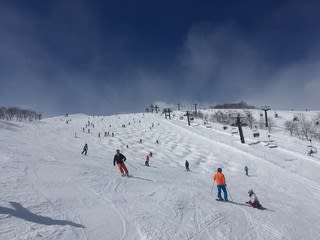 Good to have bumps in Usagi.
Two runs at Kurobishi in the end.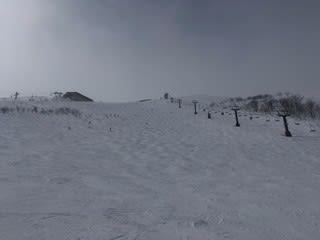 I finished at the lunch time.
The parking lot at Sakka got muddy.
And this mud is mixed with bull shxt for grazing in summer and autumn.
Unusually I spent whole morning time for skiing. The total distance was 28km.