Ski day 44 at Happo One
Season Day 44, Powder 29 days, Backcountry 11 days, Telemark 1 days
Happo One 11:34-15:00
Gear:Vector glide Camel Hump+Tecnica Cochise 130
We had planned a backcountry skiing but I gave up in the poor visibility.
My powder mates went there, and found many dints, and they got DNS.
I went to Happo, where my highschool mate came.
They like bumps, and I joined to them with mogul skies.
But I found the bumps at Usagi have disappeared.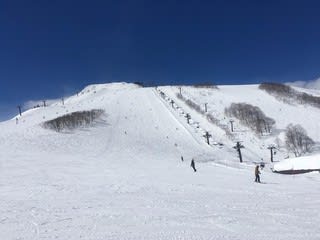 Alpen quad was crowded.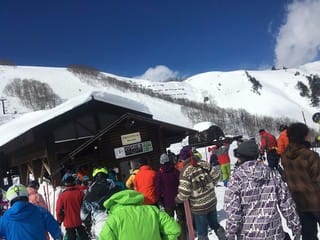 I took them to Kita-One bumps instead, but
icy and hard.
Many dints in Skyline area.
We came back to Usagi,
and bumps were grown enough to ski for several runs.