Ski day 41 at Happo One
I left my car in Hakuba for a week, but I am very disappointed with the few snow on the roof.
I would expected to shovel the car from the snow.
Season Day 41, Powder 27 days, Backcountry 11 days, Telemark 1 days
Happo One 7:50-9:40
Gear:HEAD i.Supershape Magnum+Tecnica Cochise 130
Today my powder mates went to the mountain, but I expected the low return to the high risk.
Going to Happo with younger friends.
It was foggy up there.
The slopes were icy after the rain yesterday.
It was hard enough for high speed skiing, but the ice balls were awful.
I finished to see this long queue.
Late breakfast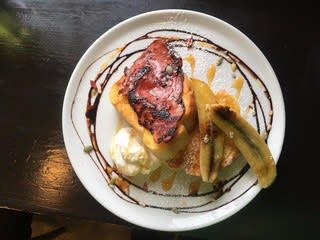 I got a work to do after skiing.
Some people say I am very evil for skiing in weekdays, but I have to work in weekends as well instead.