Ski day 40 at Charmant Hiuchi
Came to Charmant again.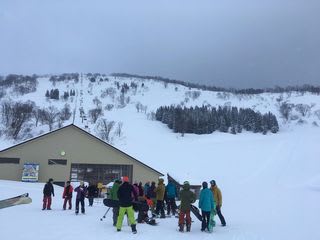 The queue was as long as yesterday.
Season Day 40, Powder 27 days, Backcountry 11 days, Telemark 1 days
Charmant Hiuchi 8:30-9:40
Gear:BanYa M1102+Dynafit Beast
Official Snow fall 30cm, HiuchiOne 12H 11cm
Today we joined to the queue early, avoiding the mistake yesterday. Our position was 5th or 6th.
We skied carefully for the first run with poor visibility, but it was nice riding.
We enjoyed 5 runs.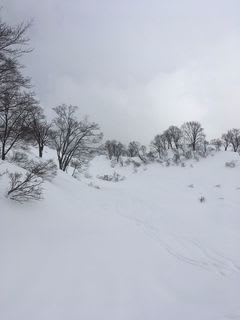 It almost has done before 10 a.m.
Nice powder day.