Ski day 38 at Hakuba Cortina
An evil powder riding in a weekday.
Season Day 38, Powder 25 days, Backcountry 11 days, Telemark 1 days
Hakuba Cortina 8:40-11:50
Gear:BanYa M1102+Dynafit Beast
Official Snow fall 30cm, Kanayamazawa 12H 21cm
Good snow depth in Hakuba village.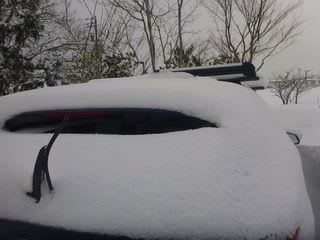 Cortina was confirming the condition. I went to Happo, as a surer place.
I parked my car at Kokusai and started walking to the gondola station, but I found the gondola was not operational yet.
I walked back to Kokusai lift and checked the website of Cortina, and found they open the chairlift #4.
Now Cortina is surer than Happo suspending upper area with the strong wind.
I jumped into the car again and drove to Cortina.
Cars were stuck on the way to Cortina due to the deep snow.
The quad lift was already running,
and I got the very end of the queue.
It took 20 minutes to ride on the chair, but I could somehow a good untracked line.
The run was great, but...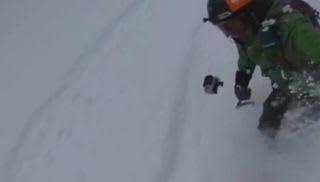 Oops!
My GoPro dropped from my helmet.
I stopped and tried to find, but I couldn't.
I cannot give up the powder runs.
Backside.
I thought the powder would have gone quickly, but the chairlift #4 became empty.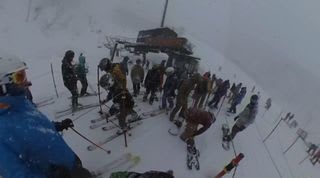 I really enjoyed until noon.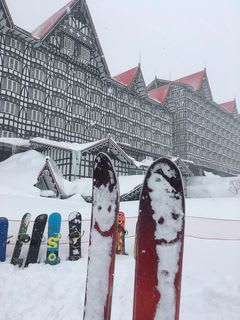 It was a shame to lose GoPro, but this is the day, one of the best in the season.