Ski day 37 at Happo One
An evil activity in a weekday.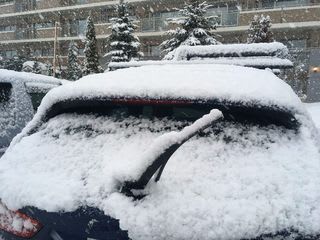 Season Day 37, Powder 24 days, Backcountry 11 days, Telemark 1 days
Happo One 8:00-10:30
Gear:BanYa M1102+Dynafit Beast
Official Snow fall 30cm, Sarukura 12H 22cm
We worried about the rain drops in the night, but it snowed good enough.
Wet snow, but the snow is the snow.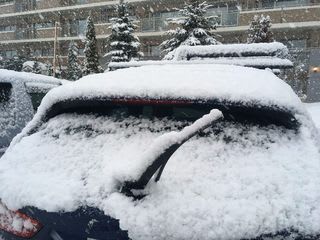 The gauge at Sarukura had increased better than all. Happo should be the destination.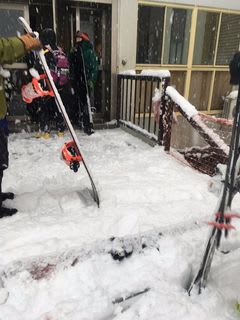 We took the third position in the queue, and rode on the second cage.
And we got the first position at Alpen Quad.
The operation was delayed in 20 minutes. We could descend to a course, but we waited for the operation in the queue, because of the best position.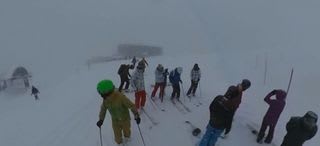 There were few junkies today, probably for the rain in the night.
We got the first chair, which excited us.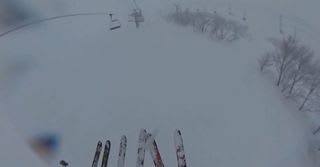 The bumps look buried, but Usagi was still bumpy.
We did in Kurobishi and Skyline followed by two runs in Tanuki.
We really enjoyed the powder.
There was more snow fall on the car roof.
Branch at my favorite cafe.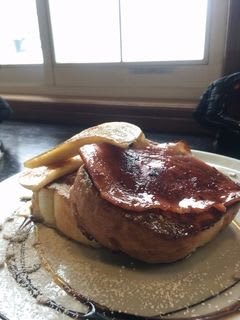 I got a bullet train to Tokyo as a "Business trip" after relaxing in onsen.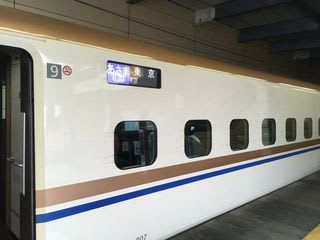 Great day with a business meeting in Tokyo after powder skiing.