Ski day 35 at Urahiyo
Powder ride.
Season Day 35, Powder 23 days, Backcountry 11 days, Telemark 1 days
Urahiyo 8:59-13:19
Gear:BanYa M1102+Dynafit Beast
Distance today 17.0km, climb 684m, duration 4:27, avg speed 4.6km/h, burned 1,665kcal
Beautiful morgenrot.
Today we go to Urahiyo again.
New poles, as the old ones were broken last week.
We considered Happo BC as well, but it must be packed in last two days in the strong wind.
Reached to the ridge in 35 minutes.
It looks good, but some parts are packed by the wind.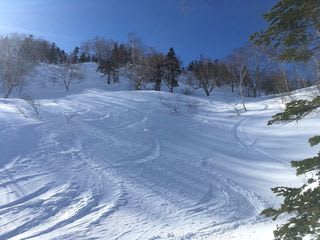 We walked to the north face again.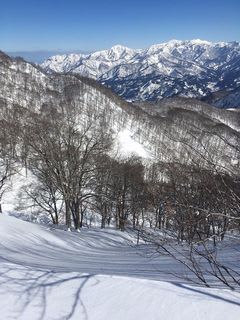 This area was very good.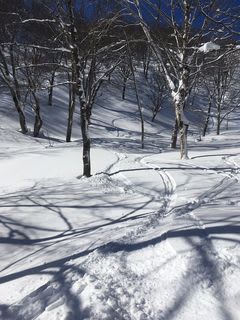 Great powder spray.
It was too good to leave.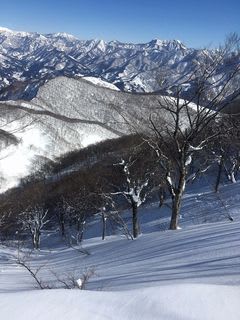 We walked up again. Ascending was a little difficult.
The second one was also good.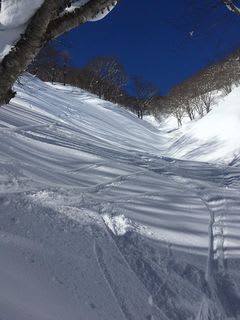 We love this place.
After the BC we went to Hakuba Cortina.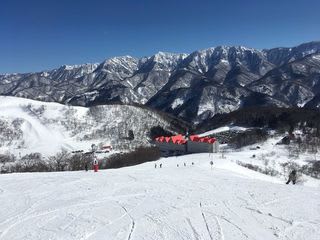 We watched
JAPAN FREERIDE OPEN
.
Then we walked back to Hakuba-Norikura and walked to Tsugaike.
Lunch at the cafe "Puh".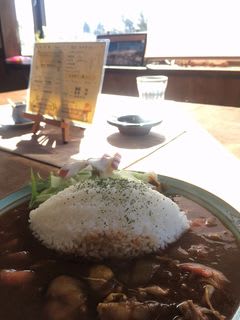 We enjoyed a bluebird powder day.