Ski day 34 at Happo One
Season Day 34, Powder 22 days, Backcountry 10 days, Telemark 1 days
Happo One 8:04-9:47
Gear:HEAD i.Supershape Magnum+Tecnica Cochise 130
I moved to Hakuba by a bullet train.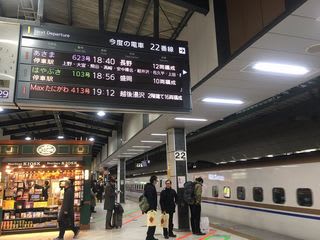 Arrived at Hakuba station but there was no cab.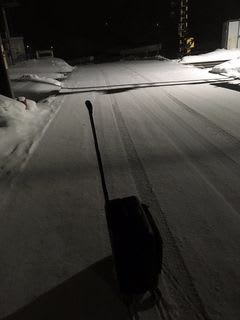 I had to walk home.
In the morning.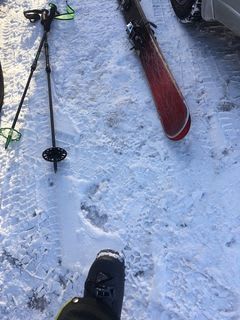 Upper lifts were closed yesterday, and I could expect the powder snow remaining up there.
I chose the powder skies.
But Riesen quad lift was called to suspend due to the strong wind.
I skied in Nakiyama for a while.
Happo #1 pair lift. I have hardly used this before.
But this lift got busy.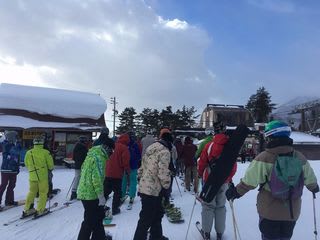 Late breakfast at my favorite cafe.
I was about to go home but Riesen quad had just resumed. Now I came back to Happo.
Happo One 11:04-12:52
Gear:BanYa M1102+Dynafit Beast
Riesen quad was also crowded.
I was waiting for the open of Alpen quad lift at Sunterrace Panorama.
After almost 1 hour, I gave up.
I missed the powder, but better than I expected. Good blue bird day.