Ski day 32 at Urahiyo
Season Day 32, Powder 21 days, Backcountry 9 days, Telemark 1 days
Urahiyo 8:59-11:28
Gear:BanYa M1102+Dynafit Beast
Distance today 8.5km, climb 8m, duration 2:29, avg speed 3.4km/h, burned 659kcal
The first trip to Urahiyo in this season. The valley seems buried finally, and let's check it out.
Entering to the trail.
We walked up fast. The south face was rough due to the sun crust. Hope the north face is good.
Arriving in 38 minutes.
The north face looks good.
And it was.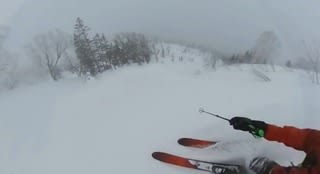 We walked to the other side and skied down on the other north face.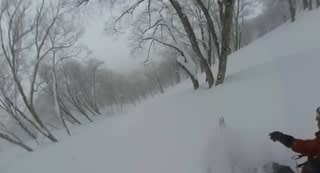 This side was also nice.
The valley on the way back was not buried enough.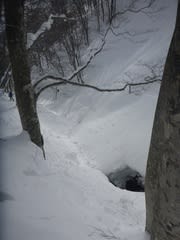 This route is perfect if the last rough part would not exist.