Ski day 29 at Happo One
Good snow fall.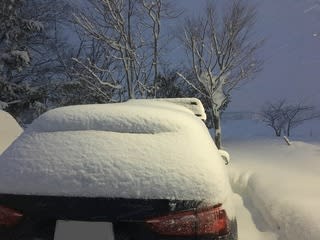 Season Day 29, Powder 19 days, Backcountry 7 days, Telemark 1 days
Happo One 7:30-9:35
Gear:BanYa M1102+Dynafit Beast
Official Snow fall 30cm, Sarukura 12H 21cm
Coming to Happo.
We joined the queue of Alpen Quad but the service is suspended due to the wind.
We went down on Panorama and came back to see the condition.
We were almost about to leave, and the lift resumed.
Usagi bumps look covered with the snow enough.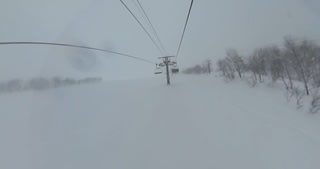 We enjoyed the untracked Tanuki.
Moved to Kurobishi.
Skyline following Kurobishi was good. The bumpy terrains finally got covered with the snow enough, and the resort powder day has finally come.
Additional a few centimeters snow fall when I parked the car.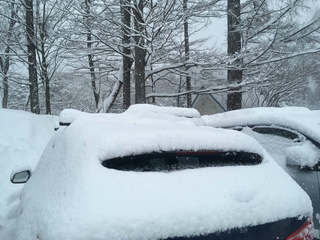 Hope it keep snowing.