Ski day 25 at Charmant Hiuchi
Finally, we got the snow in the village.
Season Day 25, Powder 16 days, Backcountry 7 days, Telemark 1 days
Charmant Hiuchi 8:30-10:40
Gear:BanYa M1102+Dynafit Beast
Official Snow fall 35cm, HiuchiOne 12H 23cm
Today we are going to try Charmant. Departing at 6 a.m.
Good snow fall in Hakuba as well.
The forecast called a severe storm and the road was empty. We arrived in Charmant earlier.
The lift operation was delayed in 5 minutes.
We did two runs but the quad lift was suspended due to the strong wind.
We were loaded on the pair lift, after over ten years since last time.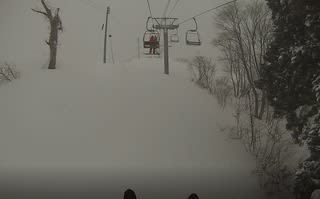 The quad lift was resumed and we skied three runs.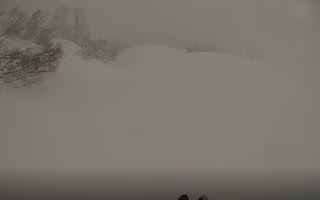 The slopes were almost done and we finished.
We came back to Hakuba and found the upper lifts were suspended. We may be able to have a chance for the resume.
Happo One 13:45-14:40
Gear:BanYa M1102+Dynafit Beast
Alpen quad was still suspended.
And there was a signboard to prohibit to hike up.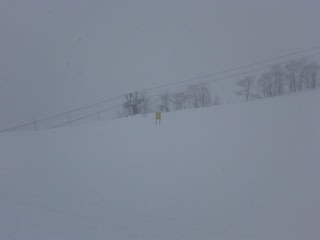 Sorry not to go beyond.
We could enjoyed the powder runs in Charmant anyway, nothing worse.