Ski day 23 at Okuhiyo
Season Day 23, Powder 14 days, Backcountry 7 days, Telemark 0 days
Okuhiyo 9:01-11:51
Gear:BanYa M1102+Dynafit Beast
Distance today 11.5km, climb 663m, duration 2:49, avg speed 4.1km/h, burned 899kcal
Frosted again.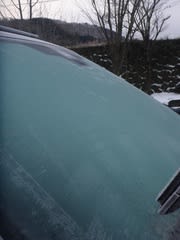 We go up on Tsugaike again.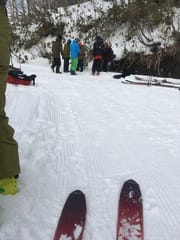 The trail became icy after the warm weather yesterday, and the ascending was difficult.
The warm weather gets the frost on my car window, melts the trails.
No way. Go away to the Pacific Ocean.
After 1 hour ascending we came to Tenguppara.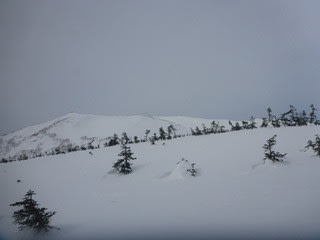 Okuhiyo got some tracks.
We could enjoy the powder, though.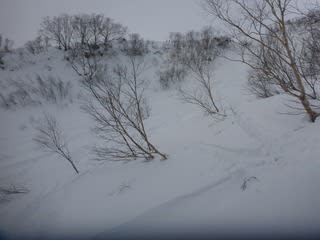 Looks good.
We climbed up to the ridge of Hiyodori and skied down on the south face.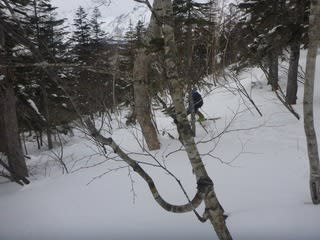 The surface became crusty and hard to ski down.