Ski day 22 at HappoBC/TengupparaBC
Beautiful Morgenrot in the morning.
Season Day 22, Powder 13 days, Backcountry 6 days, Telemark 0 days
Today we go backcountry skiing in Happo.
Taking Grat Quad lift with skies on hands, that I have never done before.
HappoBC 8:49-10:19
Gear:BanYa M1102+Dynafit Beast
Distance today 3.3km, climb 246m, duration 1:29, avg speed 2.2km/h, burned 337kcal
Departing Happo-Ike Hut at 8:49.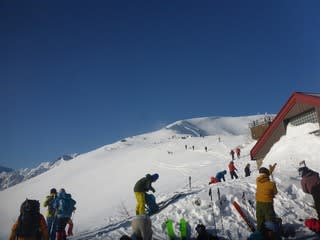 The three summits are beautiful.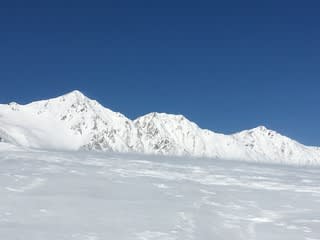 But it is very windy.
The slopes we are coming look hard-packed.
We came up to Happo-Ike lake, but decided to return here.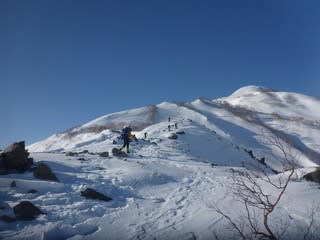 Skiing down with climbing skins.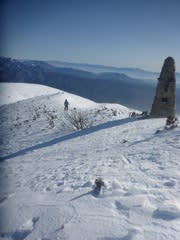 Many parties are still climbing up.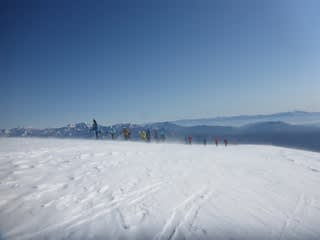 The valley bottom should be nicer, but we did not park a car on the bottom, and we wanted to be more conservative with the avalanche risk.
Mt. Fuji is far in our sight.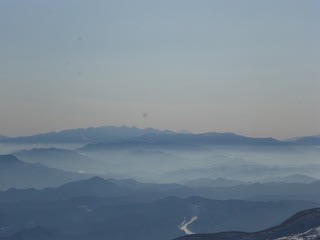 We could manage skiing two powder turns.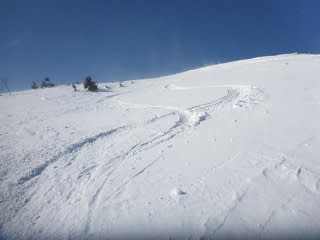 Coming back to Usagi at 10:35.
It is too early to go home, and we went to Tsugaike.
It is a little late and we won't be able to go far, but check the condition.
TengupparaBC 12:09-13:55
Distance today 6.1km, climb 547m, duration 1:46, avg speed 3.4km/h, burned 558kcal
The parking lots were all full, as we came very late.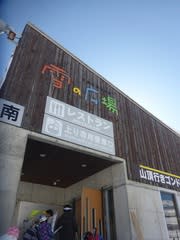 Walked to the halfway station.
Departing at 12:09.
Arrived at Tenguppara in 1 hour.
Mt. Hakuba-Norikura had several tracks, but they looked shallow.
We traversed a little and found an untracked slope.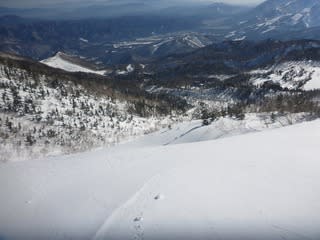 The lower part finished already, but we could enjoy.
It was good enough but not worth to try again as the surface was a little crusty.
Pretty good exercise with two places, Happo and Tsugaike.