Ski day 20 at Happo One
Season Day 20, Powder 12 days, Backcountry 5 days, Telemark 0 days
Happo One 8:20-9:40
Gear:HEAD i.Supershape Magnum+Tecnica Cochise 130
Coming to Happo again.
The gondola was suspended due to the strong wind and we went to Nakiyama.
The chairlift was also suspended but resumed with delay.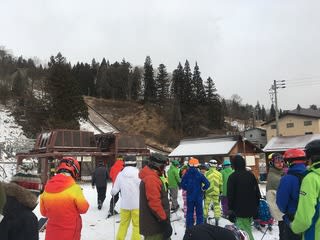 We did a few runs on Riesen.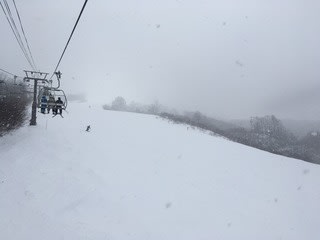 It was snowing but the courses were not so busy, and did not become bumpy.
We did two runs in Panorama, and finished through Riesen again.