Ski day 18 at Happo One
A powder day that I haven't expected.
Season Day 18, Powder 12 days, Backcountry 5 days, Telemark 0 days
Happo One 7:45-9:45
Gear:BanYa M1102+Dynafit Beast
Official Snow fall 5cm, Sarukura 12H 11cm
The snow fall was not enough in the morning.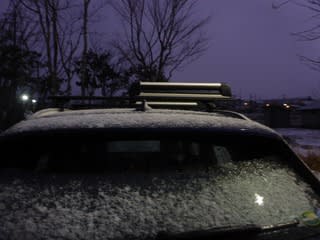 My powder mates decided not to go but I go any way.
Perhaps I may come back soon.
Happo One.
There are not so many junkies as they thought today is not the day.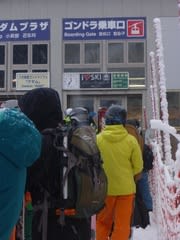 The gondola operation was delayed due to the course check by patrols.
They should learn how to operate this from Hakuba Cortina, who is punctual enough to start on schedule even if the snow fall is deep.
The appearance is winter, but how much is the snow depth?
Usagi.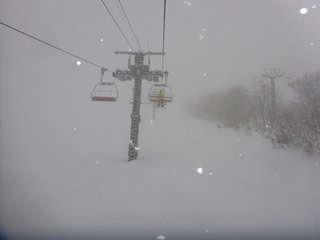 Alpen quad lift is very vacant.
It still snows very well. I wish it would have snowed in the night.
The signboard just after Alpen quad has been changed.
Now climbers can go beyond this signboard.
This was the one as of December 15th.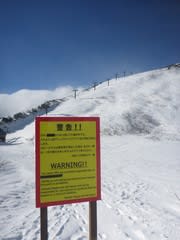 This prohibited anybody to climb up, and technically Happo-Ike hut would not take any guests.
The skies was tapping the ground at Usagi,
but it was enjoyable enough.
At Tanuki.
The center looks too bumpy and I skied down on the side. The condition was ok.
I did on Tanuki again, but I lost the visibility.
Then I went down to Skyline via Kurobishi.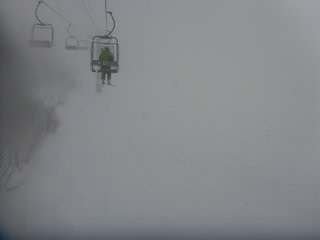 Both were bumpy, but there were some areas to ski powdery.
I enjoyed twice in Skyline.
The snowing was pretty good while loading on the chairlift.
Now I go back home after skiing enough.
The queuing of the gondola lift was not so long at 9:30 a.m.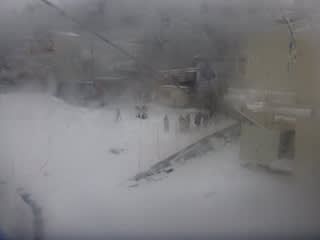 The skiing was generally ok with less competition.
Late breakfast at my favorite cafe.