Ski day 33 at Urahiyo
Urahiyo again.
Season Day 33, Powder 22 days, Backcountry 10 days, Telemark 1 days
Urahiyo 8:59-11:13
Gear:BanYa M1102+Dynafit Beast
Distance today 10.2km, climb 463m, duration 2:22, avg speed 4.1km/h, burned 720kcal
The front window got frost in the morning. The temperature was minus 10 Celsius,
but it is going to be high in the day. We have to go quickly.
Reached to the ridge in 30 minutes.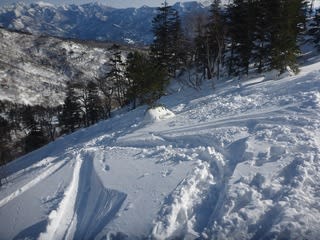 We got the first track yesterday but it was gone after a big party came here.
Looks like Hieda #2 in Cortina.
We found untracked area and enjoyed the powder snow.
Good powder.
The approach to Oyasawa valley was also tracked much.
Looks like the ski resort.
My ring of the poles has gone.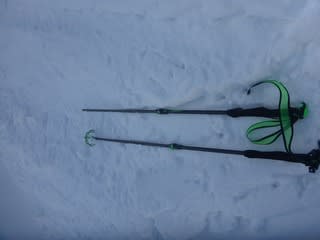 The appearance was fancy, but the quality was not good.
It was a little difficult to ascend with a single pole
Super cell grows.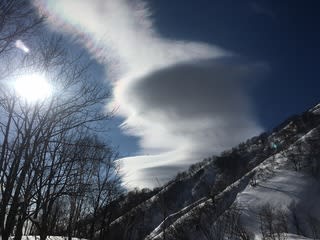 The forecast calls a bad weather in the afternoon.
Then we also enjoyed another north face.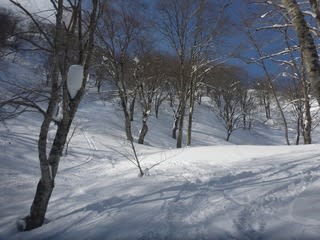 And annoying approach to the end.
Arriving at Hakuba-Norikura ski resort at 10:50.
Today we did not drop a car, and walk back to Tsugaike.
There is a shuttle bus service but it is only 1.7km away, and actually we arrived earlier than the bus.
We enjoyed Urahiyo in two consequent days.