Ski day 5 at Hakuba Cortina
The forecast called a little snow fall,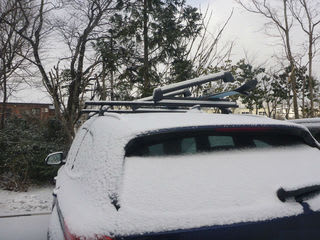 but not so much in Hakuba.
Season Day 5, Powder 3 days, Backcountry 1 days, Telemark 0 days
Hakuba Cortina 8:30-10:15
Gear:Teneighty GUN+SCARPA FREEDOM
Official Snow fall 10cm, Kanayamazawa 12H 6cm
Cortina announced 10cm fresh snow. Let's check it.
The first visit in Cortina in this season.
The red roof is not a good sign, but I cannot expect much today.
Nice view of white trees.
Hitting the bottom but the powder was soft and enjoyable.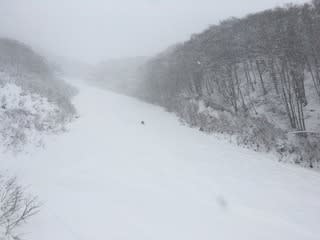 The backside is not buried enough.
The branches may trap your legs.
I skied almost for 1 hour half.