Ski day 4 at Happo One
Season Day 4, Powder 2 days, Backcountry 1 days, Telemark 0 days
Happo One 10:20-11:50
Gear:Teneighty GUN+SCARPA FREEDOM
The forecast called a few snow fall but it didn't when I woke up.
I slept again and got up late.
The blue sky came and I went to Happo One by bicycle.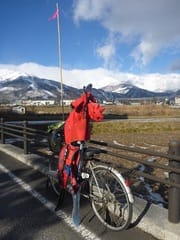 Beautiful blue sky.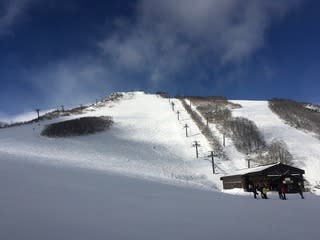 But the courses were hard with small snow balls.
Not fun.
Panorama.
It became boring after several runs.
The rear tire of my bicycle got flat on the way back.
It is easy to fix for my sports bikes but not for this bicycle. I kept riding home on the flat tire.