Ski day 14 at Hakuba Cortina
A japow day in Hakuba-Cortina.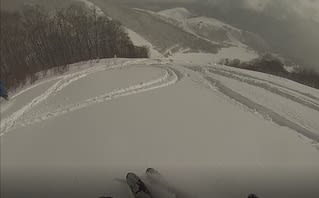 Season Day 14, Powder 9 days, Backcountry 3 days, Telemark 0 days
Hakuba Cortina 8:30-9:35
Gear:BanYa M1102+Dynafit Beast
Official Snow fall 40cm, Kanayamazawa 12H 30cm
Happo Gondola starts at 7:30 and we have to depart 30 minutes earlier.
It is still dark.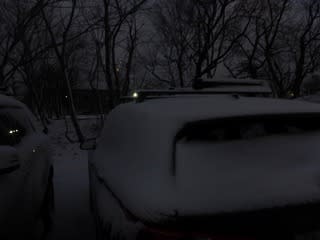 The snow fall in the village is a few centimeters. Cannot expect much in Hakuba.
Then we went to Cortina.
The roof is red, not a good sign.
A new gate system has been installed and the cue becomes different.
The queue became longer at the open time.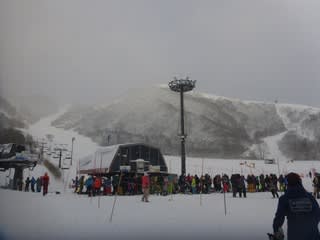 Itadaira for the first run.
The depth was good enough without any clapping.
Hieda 2 was not officially opened but the gate was open with self responsibility.
The terrain was still bumpy but good enough.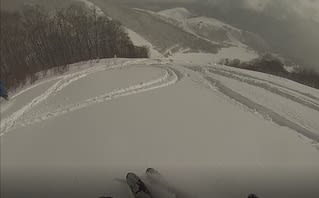 The ticketing queue became toooo long.
And the parking queue was also long long and reached to Warabitaira.
We enjoyed japow runs in a short time.