Ski day 12 at Happo One
Season Day 12, Powder 8 days, Backcountry 3 days, Telemark 0 days
Happo One 8:00-9:00
Gear:BanYa M1102+Dynafit Beast
Official Snow fall 20cm, Sarukura 12H 23cm
It was snowing since last evening but it was raining all the day yesterday.
I wonder how much it snowed after the rain.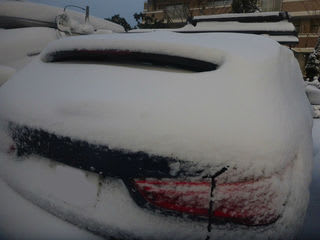 A few centimeters on the car roof.
The cue becomes longer at the gondola station.
Usagi for the first run.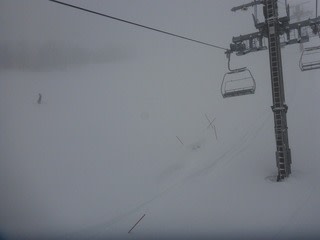 Looks shallow.
I went down to Tanuki but the slope was bumpy despite of the fresh snow.
Second run.
People stopped on the rough slope. I know what they feel.
It was no fun.
I checked Skyline course but,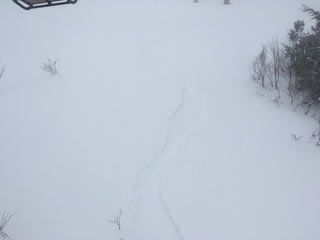 The slope looks untracked but there should be hidden something icy or rocky.
It was stressful to go carefully.
I finished in one hour. More snow fall is required.