Ski day 10 at Mt. Hakuba-Norikura
Blue sky, great powder.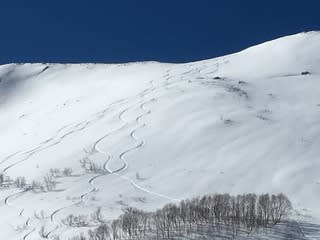 Season Day 10, Powder 7 days, Backcountry 3 days, Telemark 0 days
Mt. Hakuba-Norikura 9:14-12:01
Gear:Teneighty GUN+Dynafit Beast
Distance today 8.9km, climb 807m, duration 2:46, avg speed 3.2km/h, burned 902kcal
We are going BC skiing today in Tsugaike.
There is some avalanche hazard today, we have to go carefully.
Long cue of Tsugaike Gondola lift.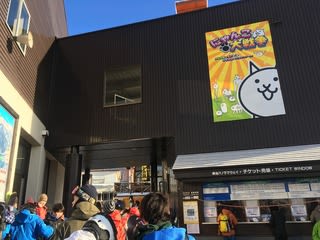 Departing at 9:14.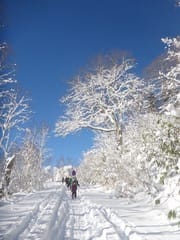 Nice view.
Arriving at Tenguppara in 1 hour.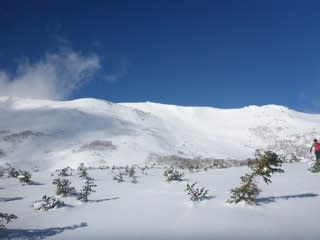 Today we have to be cautious of avalanches. We dug a hole for the safety check.
The rain layer is 70cm beneath but looks stable.
Then we came up to the place exactly same as last week at 11:20, in 2 hours including digging a hole.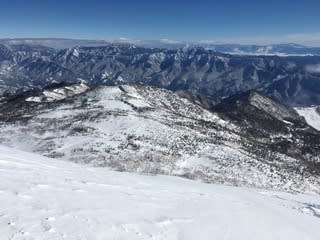 We are glad to see more obstacles have been covered with the snow than last week.
My new boots, Dynafit Beast, bought yesterday. Very comfortable to walk.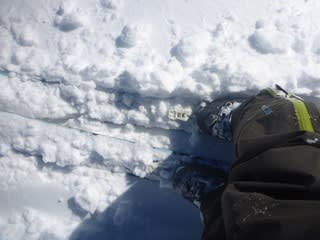 Here we go now.
Great powder just like last week.
Nice tracks.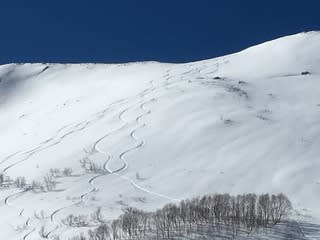 There were some wind slab collapse on the main slope of Mt. Hakuba-Norikura.
Safety first with careful consideration.