Walking-Day 3-Ebara(4.0km)
Day 3
Ebara 13:49-14:38
Distance today 4.0km, climb 33m, duration 0:18, avg speed 5.6km/h, burned 212kcal
I was referring a weather forecast service calling a rainy day and did not ride on a bicycle, but it did not rain at all. The other service called a cloudy day. I should trust that service.
I walked out in the afternoon.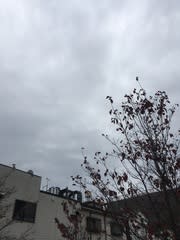 The clouds look rainy.
I checked a bakery.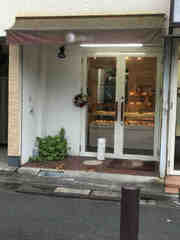 And I bought cakes at a new (it is new to me but the store is very old) cake store.
The rain started a little on the way back.