Cycling-Day 46-Tama River(Hamura Dam)(100.2km)
I wanted to go skiing in Tateyama this week but the snow depth was only 30cm.
Go riding to Tamagawa river.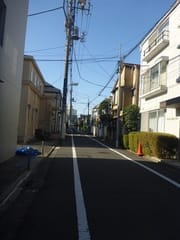 It is sunny but the shade is long and it is cold.
Day 46, 234 days for cycling, total distance 17,501.5km, total climb 206,204m
Tama River(Hamura Dam) 9:20-14:36
Distance today 100.2km, climb 565m, duration 4:22, avg speed 22.9km/h, burned 2,037kcal
Gear: GIANT DEFY COMPOSITE SE
It is very cold today and I ran very fast. I thought I arrived earlier, but the duration was 2 hours 5 minutes to Hamura.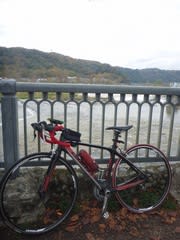 The against winds might slow me down.
The colored leaves are falling.
This might be the last burger in this season (I hope),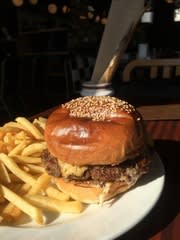 but I may have to come again.
The snow two days ago remains in the shade.
It is no use for the snow in Tokyo.
Riding is not fun any more. It is just cold.
I wanna be in the snow mountain.