Cycling-Day 45-Enoshima(118.0km)
A routine riding to Enoshima
Day 45, 233 days for cycling, total distance 17,419.1km, total climb 205,684m
Enoshima 7:25-14:19
Distance today 118.0km, climb 609m, duration 5:52, avg speed 20.1km/h, burned 2,527kcal
Gear: GIANT DEFY COMPOSITE SE
My season is ending and I want to finish Enoshima routine.
Marukobashi bridge.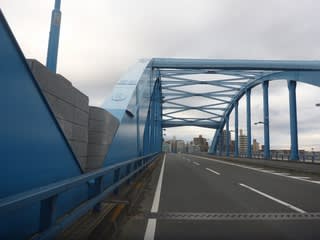 It is really cold for riding.
I ran very fast and arrived at Samukawa shrine in 2 hours 1 minute.
There are families celebrating 7-5-3 festival (celebrating kids' growth at 3, 5, and 7 age).
Coming to the beach.
The clouds are approaching.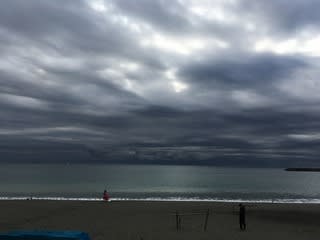 The wind was really strong against me on the way to Enoshima.
Arrived at Enoshima in 3 hours 2 minutes.
Late breakfast or early lunch with Horo-Horo rice bowl (fish flake rice bowl).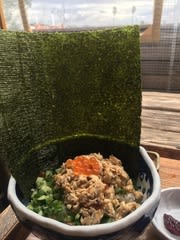 Then I just go home.
The way back against winds blew all the way.
The against winds were really hard on Tamagawa road.
Coming back to Marukobashi bridge after 6 hours.
The first half was very fast but the second half was slow due to the against winds.
I stopped by the favorite bakery again, which I came to yesterday.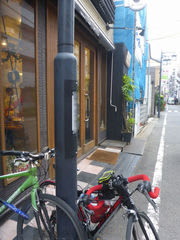 The rain drops were coming down as soon as I came home. Good to ride fast.