Cycling-Day 39-Matsumoto Castle
Three color layers - white snow, color leaves and green trees.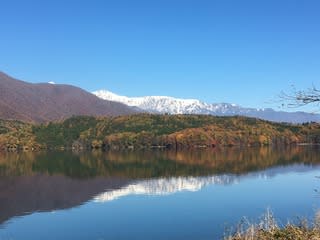 Day 39, 227 days for cycling, total distance 17,117.6km, total climb 203,978m
Matsumoto Castle 9:05-15:18
Distance today 123.8km, climb 786m, duration 5:17, avg speed 23.4km/h, burned 2,446kcal
Gear: Specialized Rockhopper Pro
Tateyama got snow falls. I tried to go skiing but the snow depth was not enough yet.
Hakuba summits have also snow falls.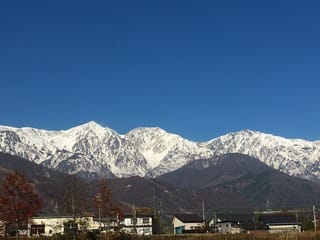 Today I go riding to Matsumoto Castle instead.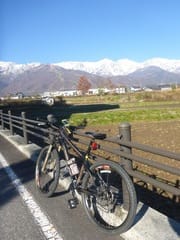 It was cold in the beginning.
Color leaves along Aoki lake.
Three layers with white snow, color leaves in the middle, and green trees on the bottom.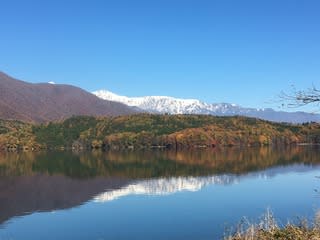 Nice ride along Takase river.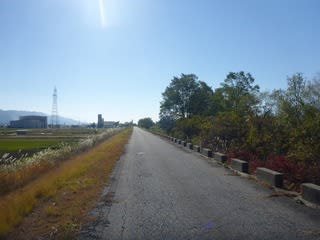 Today I arrived at the castle in 2 hours 20 minutes.
Color leaves were full at Matsumoto Castle.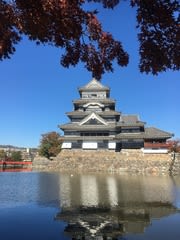 Mt. Jonen is also beautiful in the far sight.
And I found the summit of Mt. Yarigatake.
I didn't know Mt. Yarigatake can be seen at Matsumoto Castle.
It has been there all the time but now I found with the white tip.
Curry rice for lunch as usual.
Mt. Norikura is far in the sight.
I attempted to go to Azumino on the way back.
The road is ascending and a little tough for me after the long ride.
I wanted to buy some bread at Azumino but the store was closed.
Perhaps the bread was sold out.
I also enjoyed the color leaves on the way back.
The against wind slowed me down all the way back.
Coffee time after the ride.