Cycling-Day 47-Tama River(Manganji ferry)(64.2km)
Day 47, 235 days for cycling, total distance 17,529.7km, total climb 206,207m
Tama River(Manganji ferry) 10:49-13:53
Distance today 64.2km, climb 284m, duration 2:52, avg speed 22.3km/h, burned 1,237kcal
Gear: GIANT DEFY COMPOSITE SE
I wanted to depart in the morning but I got a work to do.
I had to leave late.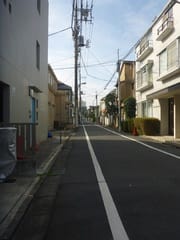 Can't go far, and I chose Tama river for faster riding.
Coming to Chuo Express way.
I was not good enough for riding fast, and it took longer.
This spot is called "Manganji Ferry". There was a ferry in the past before the bridge was built.
I did not read this signboard as I go through here usually.
I return here today.
I hear burst noise and found
The rear tire came out of the frame. The pressure was too high?
But fortunately the tire did not get flat and I could keep running.
I stopped by the bakery as usual.
I wanna shift to the snow mountain.