Trekking-Day 15-Mt. Karamatsu
Perfect blue sky.
The walk at Northern Japan Alpine mountains will be ending soon.
Day 15
Mt. Karamatsu 7:33-12:18
Distance today 14.4km, climb 1,335m, duration 4:30, avg speed 3.2km/h, burned 1,164kcal
Today's route
CAUTION! The duration in this article is due to my experiences and physical strength, and much shorter than the standard course time. Please plan by yourself considering your own experiences and physical strength when you plan to walk the course.
Hakuba after a month absence.
Today I go to Mt. Karamatsu.
The car roof got frost.
It is really cold.
I drove to Kurobishi for the chairlift opening time, but I realized it was too cold to sit on the chair.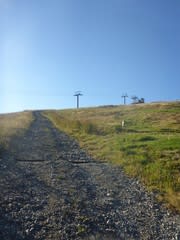 Then I chose walking instead of the chairlift.
Departed at 7:33.
Frost on the boardwalk.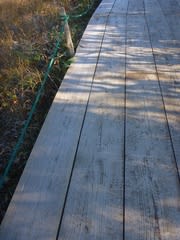 At HappoIke hut at 8:02, in 30 minutes walk.
The duration should be same as taking the chairlift due to the waiting time.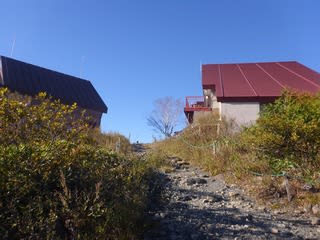 At Happoike lake at 8:29.
The perfect reflection of Hakuba summits.
The leaves fell and the view looks like the one we are familiar with.
We just wait for the snow fall.
At Ougi snow valley at 8:56,
but the snow has gone at all.
The snowy trail at Maruyama peak.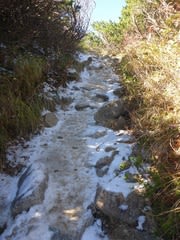 I am happy to walk on the snow.
At Karamatsudake hut at 9:25, in 1 hour 23 minutes.
Arriving at the peak at 9:34, I could not make it in 1 hour half either.
The total duration was 2 hours.
I met trail runners also arriving in 2 hours.
Mt. Tsurugi has the unchanged magnificent view.
The snow still remains on the north face.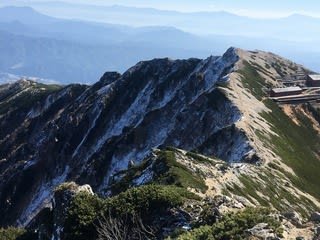 Mt. Yarigatake is far in the sight,
and Yatsugatake peaks and Mt. Fuji are also further in the sight.
I really enjoyed the great panoramic view, and started descending.
The first descending on the snow.
I had to wait for the ascending people all the time.
Perhaps standing longer time than walking.
Yakeyama volcano fumed for a short time.
There was a video shooting for a drama.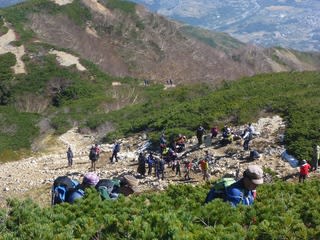 Annoying downtrail of Grat.
Skiing requires just a few seconds.
Coming back to Kurobishi at 12:18. Descent should take more than 2 hours.
The sky was perfect all the time for the trekking.
Sightseeing in Obuse in the afternoon.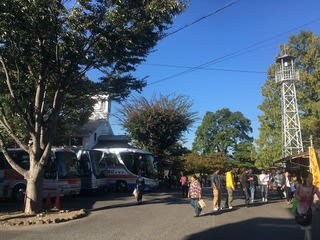 It was busy for an event.
We enjoyed a relaxing time at a traditional tea house with Japanese sweets.