Cycling-Day 37-Misaki port
To Misaki port, as my season end is approaching.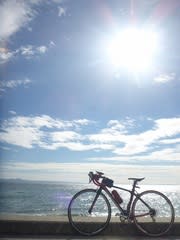 Day 37, 225 days for cycling, total distance 16,922.9km, total climb 202,816m
Misaki port 6:57-15:57
Distance today 152.8km, climb 969m, duration 7:10, avg speed 21.3km/h, burned 3,261kcal
Gear: GIANT DEFY COMPOSITE SE
The rain stopped. It is still cloudy, but now I go riding.
Heading to Misaki port, as my season end.
Route one was annoying with the parked cars and trucks along the road.
The ride was smooth and I arrived at Nagasawa beach.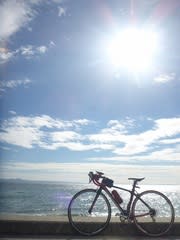 The blue sky and the blue ocean with shining surface. Very beautiful.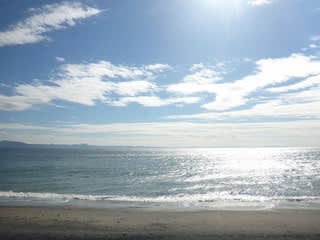 The road was jammed along Miura beach.
Arrived at my favorite seafood restaurant at 10:25.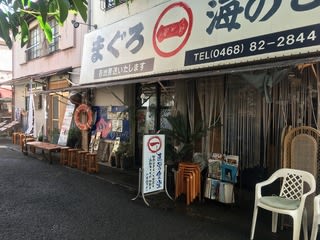 Enrolled to the waiting list.
Usually 8 groups are ahead of me but there was no waiting before me today.
Misaki port at 10:30,
in 3 hours half. Probably the fastest ride.
The attachment got broken and the head light dropped when the bicycle fells down.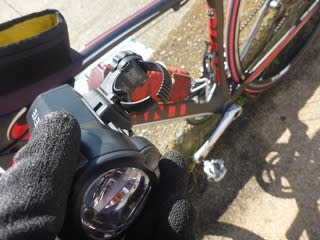 I don't remember how long I used this. Probably it got too old.
I entered into the restaurant at 11am.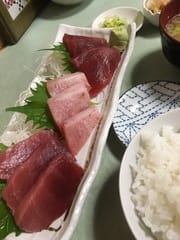 Tuna sashimi as usual, but I have to eat something different someday.
After the meal, the riding goes on.
My favorite riding along the beach.
This is a famous egg pudding store.
I always want to stop by, but it is too close from Misaki port to be hungry after eating tuna.
The sky got cloudy, but still I enjoyed riding.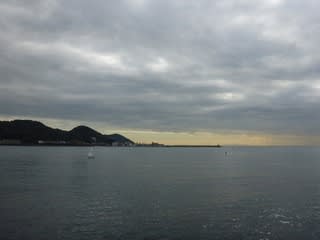 Today it was cold and I did not finish my drink bottle.
This is the convenience store I always stop.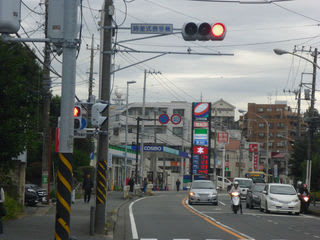 But today it is cold and I was not thirsty or hungry. This is the first time to go through.
I came home just 8 hours after I departed, much earlier than I expected.
Good riding for the season ending stage.