Cycling-Day 34-Tokyo short trip(36.7km)
A short ride after the work.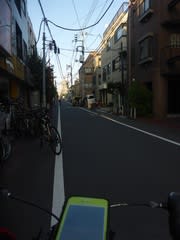 The day became shorter, but I wanted to go riding even for a short time.
Day 34, 222 days for cycling, total distance 16,575.5km, total climb 200,336m
Tokyo short trip 15:43-18:27
Distance today 36.7km, climb 605m, duration 2:27, avg speed 14.9km/h, burned 927kcal
Gear: GIANT DEFY COMPOSITE SE
The sunset at Hibiya buildings.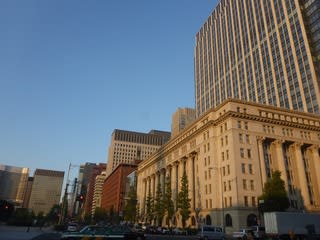 Sorry for people still working.
I returned amulets to Yushima Shrine.
Then I visited a patisserie nearby.
This is the one I have wanted to go.
I cannot bring fresh cakes from here all the way, and bought a baked one.
The cake is coated with chocolate and I had to move the backpack as the chocolate does not melt.
Tokyo Skytree in the sunset.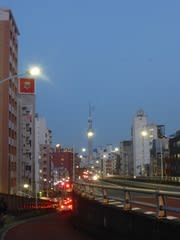 I was riding home with commuters.
It got already dark when I returned.
I cannot go further in downtown as there are many traffic signals but it was a nice short ride.