Trekking-Day 9-Mt. Kasagatake (Day 2)
Beautiful sunrise and the silhouette of Mt. Yarigatake and Hotaka summits.
Day 9
Mt. Kasagatake (Day 2) 5:50-10:30
Distance today 10.2km, climb 214m, duration 4:37, avg speed 2.2km/h, burned 722kcal
CAUTION! The duration in this article is due to my experiences and physical strength, and much shorter than the standard course time. Please plan by yourself considering your own experiences and physical strength when you plan to walk the course.
Continued from
Trekking-Day 8-Mt. Kasagatake (Day 1)
.
I woke up at 4 am. Then I made a "trekking" to the washroom in 300m climbing with 50m elevation, and I took breakfast with the nice sunrise.
The morning at the camp site.
We left the site at 5:50 am.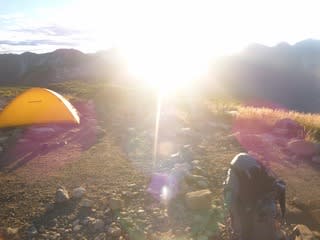 Today the weather gets worse in the afternoon, and we go down before it gets rain.
Walking down on the trail which we walked up on yesterday.
Nice trekking with Mt. Yarigatake.
Walking through Nukedo-iwa rock.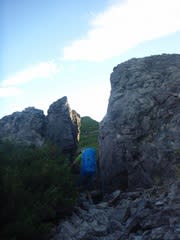 Mt. Kasagatake is between the rocks when we look back.
Sieversia flowers and Hotaka summits.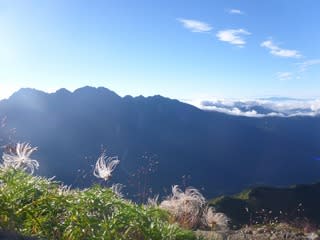 We miss this view, but we walk down.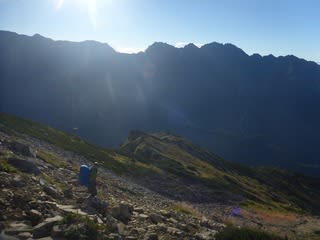 We cannot believe it will be raining afterward with this perfect blue sky.
The down trail was also nice.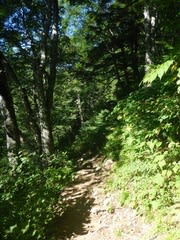 Coming back to the entrance of the trail at 9:25 am, in 3 hours half while the standard duration is 5 hours 20 minutes.
There is a spring here.
I drank it and filled in 3 PET bottles.
Walking to the parking lot.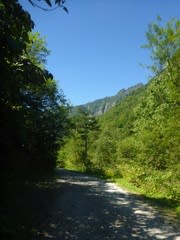 Nice blue sky. Are really going home? It is still 10am. We cannot believe we are finishing today's activities now.
Coming back to the parking lot at 10:30.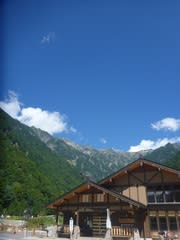 Nice trekking.