Trekking-Day 13-Nishiho-Doppyo
Great panorama view of Japan Northern Alpine mountains.
Day 13
Nishiho-Doppyo 7:55-11:10
Distance today 6.4km, climb 567m, duration 3:10, avg speed 2.0km/h, burned 605kcal
CAUTION! The duration in this article is due to my experiences and physical strength, and much shorter than the standard course time. Please plan by yourself considering your own experiences and physical strength when you plan to walk the course.
I wanted to go somewhere with stay in a mountain, but the weather will be very bad in the afternoon.
My climbing mate suggested me to go to Nishiho for a short trip.
Leaving Hakuba at 5:10 a.m.
It was still dark.
Arriving at Shirakabadai parking lot at 7:20 a.m.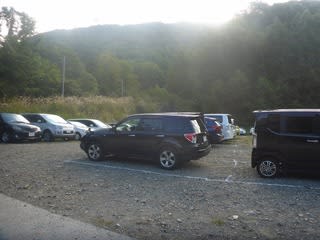 This area is designated for trekkers.
I had to walk to the tram station for a little.
Mt. Kasagatake has its nice view ahead.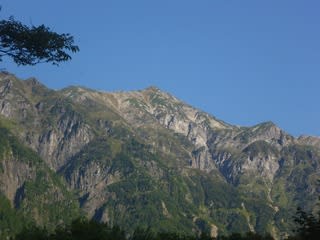 I climbed up there two weeks ago
.
The view is too nice to believe the weather gets worse.
Shirakabadaira station.
I left Hakuba to get the first tram at 8 a.m., but it started at 7 a.m. due to the national holidays.
Could see Mt. Yarigatake from the tram.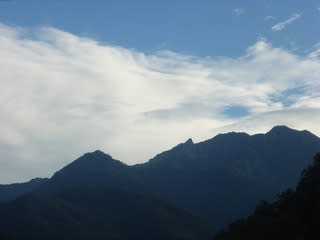 The tram took me to the upper station and I could start trekking at 7:55, 1 hour earlier than I planned.
Walking up to the ridge of Nishiho.
Cool trail.
Arriving at Nishihosanso hut at 8:30.
I have stayed here 10 years ago for mountain skiing.
Keep going forward.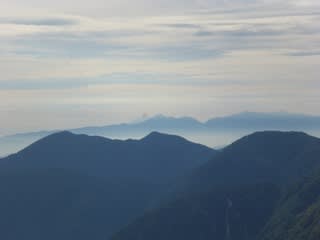 I have 360 great panorama view all the way.
I could see even Mt. Fuji.
Rock climbing just before Doppyo, my destination today.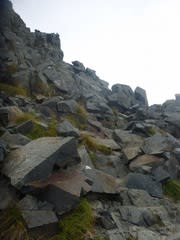 Arriving at Doppyo at 9:07,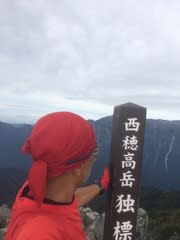 in 1 hour 10 minutes while the standard duration was 2 hours 45 minutes.
The trail goes on.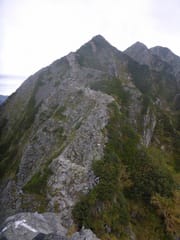 I wanted to try to be at Nishiho peak, but the standard duration requires 2 hours further.
I cannot shorten to the half, and the weather gets worse.
Now I will return here as I planned.
Mt. Kurobegoro behind the ridge of Mt. Yumiori.
My climbing mate has walked all the way for three days and we meet at Shinhotaka.
I spend more time for the way back.
Too good to walk down faster.
Kamikochi area is just down on my site.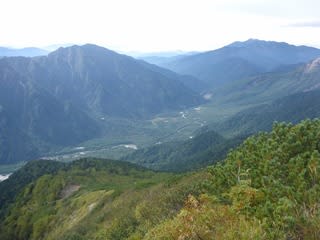 Nishihosanso hut.
Arrived at the tram station at 11:10.
I went up to the observatory terrace.
Hida-Beef skewer. It is delicious.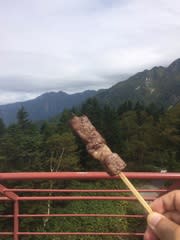 Fighting with Mt. Yarigatake with my skewer ("Yari" means a spear).
The terrace became full of the guests.
I drove to Shinhotaka to pick my climbing mate up.
It gets raining as the forecast called and I realize my decision was right to return at Doppyo.