Trekking-Day 11-Mt. Kisokomagatake (Day 2)
Morgenrot of Mt. Hoken.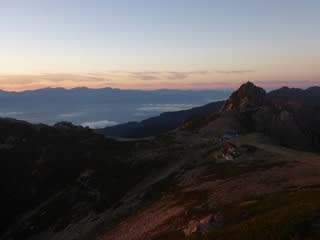 Day 11
Mt. Kisokomagatake (Day 2) 6:45-7:25
Distance today 2.0km, climb 76m, duration 13:46, avg speed 3.2km/h, burned 132kcal
CAUTION! The duration in this article is due to my experiences and physical strength, and much shorter than the standard course time. Please plan by yourself considering your own experiences and physical strength when you plan to walk the course.
Continued from
Trekking-Day 10-Mt. Kisokomagatake (Day 1)
.
Clibming up to Mt. Nakadae with headlights for
seeing the sunrise.
The sky gets lighter.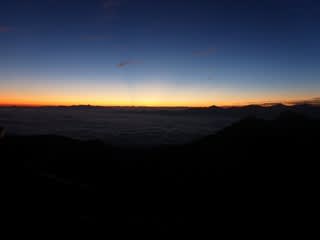 Beautiful sunrise.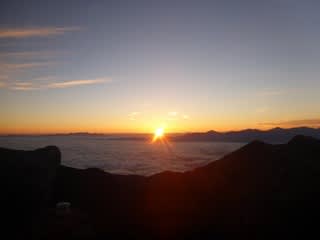 Mt. Fuji has its clear view.
The shape looks larger than the one from Northern Alps.
Morgenrot of Mt. Hoken.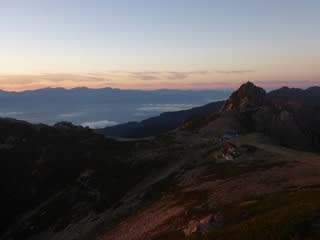 Nice combination of Morgenrot and Abentrot yesterday.
Morgenrot of Mt. Kisokomagatake.
We went back to the lodge for breakfast and left.
The wayback on the backside of the mountain.
Mt. Sannosawadake and the oblique ray.
My climbing mate has to go back today.
Beautiful blue sky.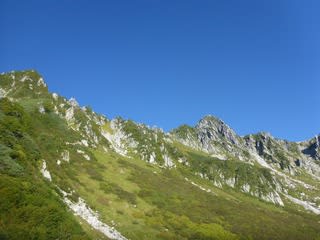 Too good day to leave.
We go down with the tram.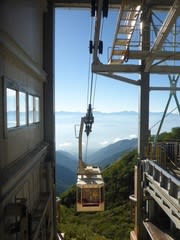 We had only three passengers of the down line, but the up line was full.
It is too good day to finish the activity today. It is still 8 a.m.
The weather gets worse tomorrow. I have to go somewhere to walk.
Continue to
Trekking-Day 12-Mt. Utsugi
.