Cycling-Day 29-Tokyo short trip
A short ride to my favorite bakery between the rain.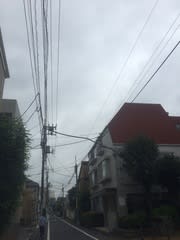 Day 29, 217 days for cycling, total distance 16,273.9km, total climb 196,954m
Tokyo short trip 11:20-12:05
Distance today 5.8km, climb 57m, duration 0:21, avg speed 16.0km/h, burned 122kcal
Gear: GIANT DEFY COMPOSITE SE
Today the showcase has many pieces but the guests are also many.
I had to wait for my turn for 10 minutes.
It was disappointing to find a piece was missing to be supposed to be in the bag.
It is annoying to rain in every weekend.