Cycling-Day 26-Tama River
Day 26, 214 days for cycling, total distance 16,314.4km, total climb 196,825m
Tama River 15:24-18:24
Distance today 63.9km, climb 100m, duration 2:51, avg speed 22.4km/h, burned 1,329kcal
Gear: GIANT DEFY COMPOSITE SE
I finished my job quickly and got a ride in the afternoon.
For a short ride Tama river is very convenient.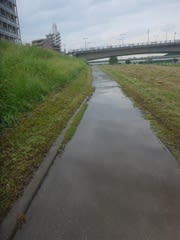 There are still puddles.
I reached to Chuo Express way in 1 hour 20 minutes.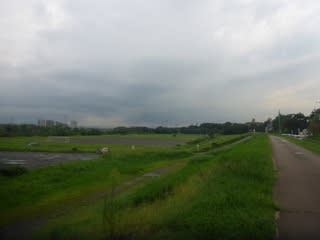 Today I return here.
I cannot ride on the river road after it gets dark.
I wanted to leave earlier but I got a call for work.
The leaves fallen show the sign of the autumn.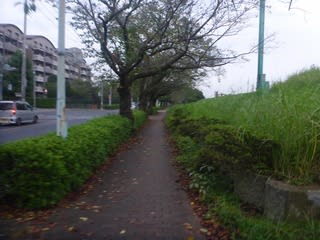 There are many people carrying silver grasses. Today is the full moon day as a Japanese tradition.
I eat the rice sticky ball as a tradition.
A burger shop for my earlier dinner.