Trekking-Day 6-Mt. Eboshi(7.8km)
Nice trekking day with beautiful views.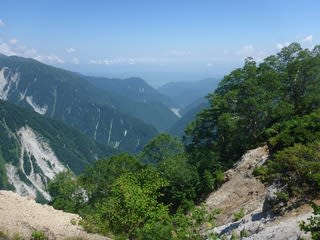 Day 6
Mt. Eboshi 8:35-15:35
Distance today 7.8km, climb 1,541m, duration 6:28, avg speed 1.2km/h, burned 1,548kcal
CAUTION! The duration in this article is due to my experiences and physical strength, and much shorter than the standard course time. Please plan by yourself considering your own experiences and physical strength when you plan to walk the course.
We chose a round course with Mt. Eboshi, Mt. Fudo, Mt. Funakubo, and Mt. Nanakura in two days with the stable weather.
The parking lot at Nanakura was almost full but I could park. It is amazing to be able to park in such busiest season.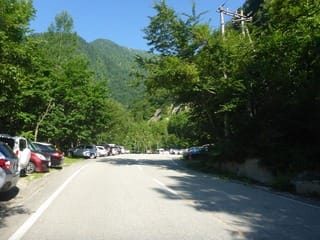 We share a taxi with two other guests to Takase dam.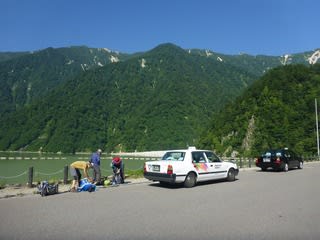 Leaving Takase dam at 8:35.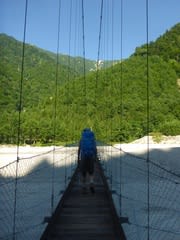 The trail is steep right after the gateway.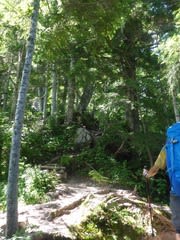 It was not so hot and very efficient as the trail gets higher soon.
And nice view.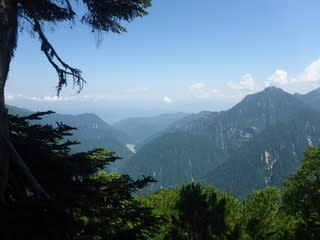 We expected to arrive to early and slowed down.
Reached at the ridge line at 12:10 pm, in 3 hours half, a half of the standard duration.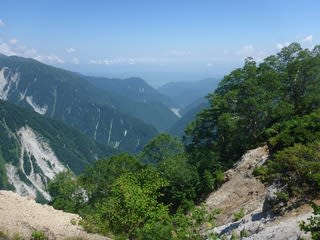 Arriving at Eboshi hut.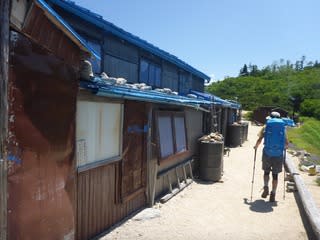 We set our tents at the camp site, and left for Mt. Eboshi.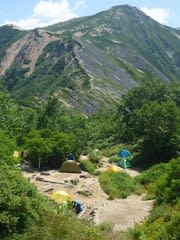 The camp site is very organized.
Mt. Yakushi is just in front of us.
We
skied there
two years ago.
Very unique shape of Mt. Eboshi.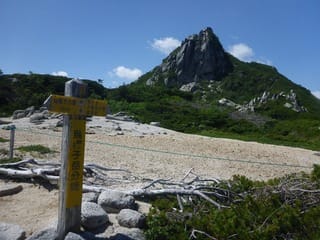 The final approach has chains.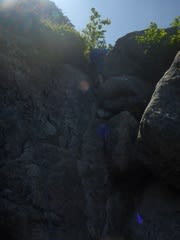 And climb up here.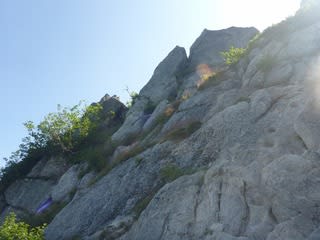 The peak. It is narrow for two men to stands between rocks.
The view from the peak.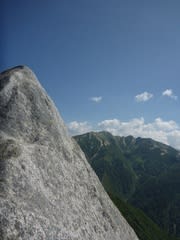 We took the long break at Mt. Mae-Eboshi and enjoyed the nice view.
Mt. Fudo and Mt. Funakubo, that we are going to walk tomorrow.
Coffee time at the camp site.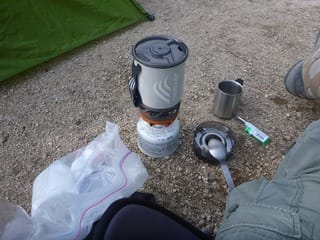 Continue to
Trekking-Day 7-Mt. Fudo/Mt. Funakubo
.