Cycling-Day 23-Tama River(100.0km)
The forecast calls the bad weather tomorrow.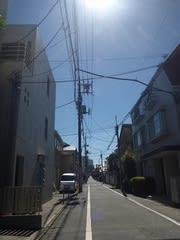 Go riding Friday afternoon.
Day 23, 211 days for cycling, total distance 16,226.4km, total climb 196,499m
Tama River 13:58-19:41
Distance today 100.0km, climb 145m, duration 4:12, avg speed 23.8km/h, burned 2,055kcal
Gear: GIANT DEFY COMPOSITE SE
Leaving at 13:58. The air is a little hot.
The cycling road is vacant in weekdays.
I expected the best rap on the vacant road.
Arriving in 1 hour 54 minutes, for my best rap.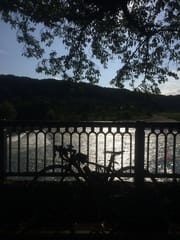 I did not make it less than 2 hours in the past. It is amazing to short more than 10 minutes.
I would never make as good as this rap.
There was a rock festival at Kanizaka park.
I did not know about this but I realized this is a very famous festival.
I stopped by my favorite dinner.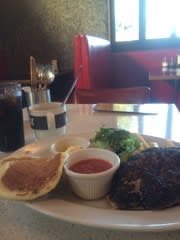 I could have the weekday menu, which I cannot take usually.
I left the dinner just before 5pm.
My shadow got longer.
I have to get out the cycling road before it gets dark.
Coming back to Keiokaku.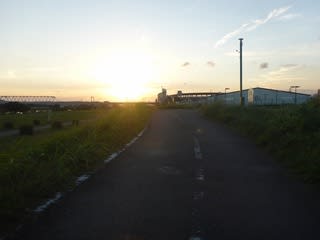 The sun is going down.
Futakotamagawa.
I could successfully get out of the cycling road before it gets dark.
It is good that the daytime is still longer.
I stopped by a Giant store to repair my rear wheel.
I had to wait for more than 30 minutes as two bikes are to be repaired before me.
I came home after it got dark.
Good ride for 100km before it rains in the weekend.