Cycling-Day 22-Enoshima(118.4km)
Riding along Shonan coast as my tradition.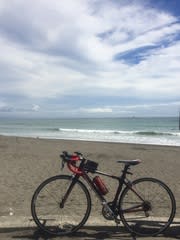 Day 22, 210 days for cycling, total distance 16,144.7km, total climb 196,491m
Enoshima 9:30-17:12
Distance today 118.4km, climb 282m, duration 6:17, avg speed 18.8km/h, burned 2,594kcal
Gear: GIANT DEFY COMPOSITE SE
Left home at 9:30.
Marukobashi bridge.
Arriving at Samukawa Shrine in 2 hours 20 minutes just like my routine.
Crossing Sagamigawa river.
I was running to Yamanakako lake, the origin of Sagamigawa river, last week.
The beach.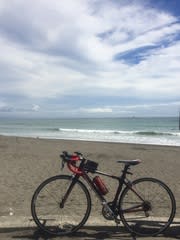 Route 134 was busy and I cound run fast.
Arriving at Enoshima,
in 3 hours 45 minutes, slower than usual due to the traffic.
Enoshima was also busy.
Mt. Fuji was in my sight.
It is not usual to be able to see Mt. Fuji in the summer weather.
Lunch at my favorite cafe.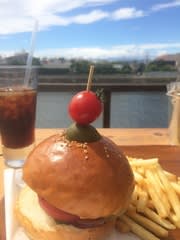 Nice breeze at the terrace.
Thick clouds are approaching when I left the cafe,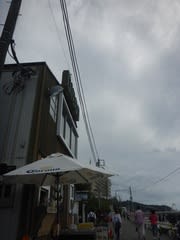 but I could make it without the rain on the way back.
Back into Marukobashi bridge in 6 hours 50 minutes.
Back home after buying bread as my tradition.