Cycling-Day 19-Tama River(101.1km)
A routine at Tamagawa.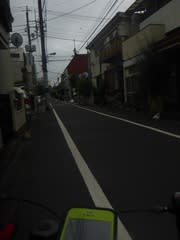 The clouds looks bad.
Day 19, 207 days for cycling, total distance 15,763.9km, total climb 193,813m
Tama River 9:15-14:50
Distance today 101.1km, climb 145m, duration 4:35, avg speed 22.0km/h, burned 2,043kcal
Gear: GIANT DEFY COMPOSITE SE
It started raining a little as expected,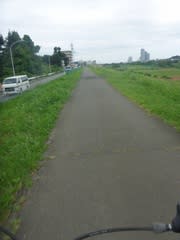 but it did not matter.
Arrived at Hamura in 2 hours 6 minutes, exactly same as the last time.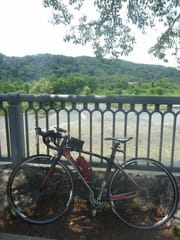 My legs hurt after the hard descending last weekend from Fubakubo hut, and it was really hard to walk last few days, but the cycling pace was as usual.
Lunch at a burger restaurant as usual.
It became sunny on the way back.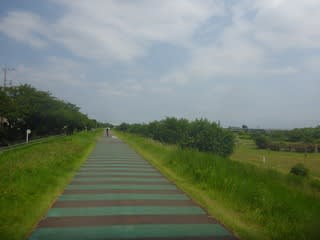 Sunny weather brings hot air.
A fireworks festival is being prepared.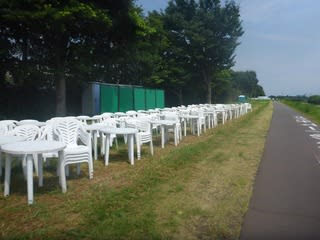 I bought some bread on the way back, as a routine.