Walking-Day 1-Hibiya/OKTOBERFEST 2016(21.7km)
Today I attempted to ride on bike, but the weather did not look good.
I changed the plan to go walking.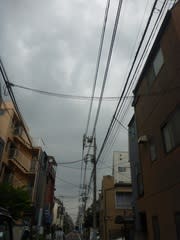 Day 1
Hibiya/OKTOBERFEST 2016 11:25-17:05
Distance today 21.7km, climb 395m, duration 4:3, avg speed 5.3km/h, burned 1,112kcal
The weather still does not look good.
1 hour to Shirokane-Takanawa.
2 hours walking to Hibiya park.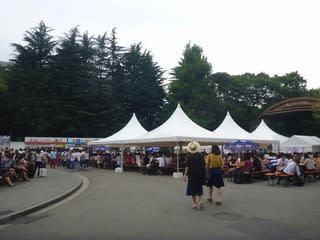 OKTOBERFEST, a beer festival, to drink beer today.
The cue was long, and it was not easy to find a sitting spot.
I chose a five-glasses deal.
FLENSBURGER GOLD
Hofbrau Schwarze Weisse
SPATEN Optimator
Franziskaner Weissbier Dunkel
* there was a mistake to drink SPATEN Optimator twice.
The cue for food was also long and I had to drink beer without food.
Walking back home,
in 20km. I hope to consume 5 glasses of beer.