Trekking-Day 5-Mt. Karamatsu(10.8km)
Nice clear sky.
I go to Mt. Karamatsu as usual.
Day 5
Mt. Karamatsu 7:10-11:00
Distance today 10.8km, climb 913m, duration 3:49, avg speed 2.8km/h, burned 856kcal
CAUTION! The duration in this article is due to my experiences and physical strength, and much shorter than the standard course time. Please plan by yourself considering your own experiences and physical strength when you plan to walk the course.
Started at 7:10 at HappoIke hut.
Arriving at HappoIke lake in 30 minutes as usual.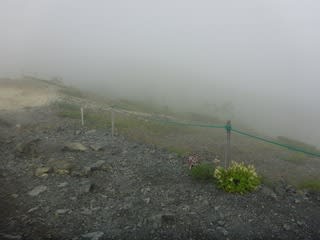 The visibility is very poor. I go straight without stopping by the lake.
Ougi snow valley in 55 minutes.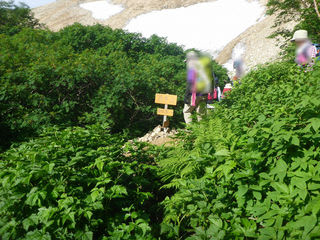 The pace seems same as usual.
Karamatsu hut in 1 hour 25 minutes.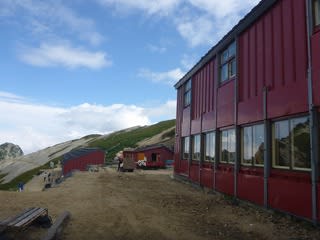 Arriving at the peak in 1 hour 31 minutes.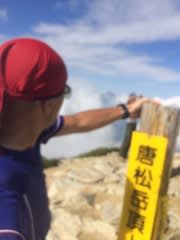 The duration is very very close to 1 hour half. It's a shame.
Mt. Goryu.
The clouds make good layout.
Mt. Tsurugi is almost behind the clouds.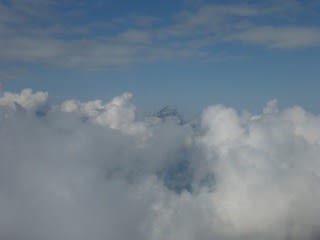 The network connection was poor due to the heavy traffic at the peak, and I had to spend 20 minutes.
I left the peak at 9 am.
On the way back it took longer as I had to wait for people ascending. I passed by many parties with more than several tens.
I stopped by the lake on the way back.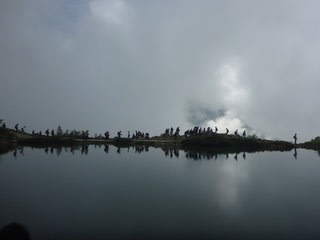 The summits are still behind the clouds, but they make nice reflection.
The trail is filled with people.
It took 2 hours on the way back.