Trekking-Day 3-Mt. Asahi(10.9km)
From Renge-Onsen spa to Mt. Asahi.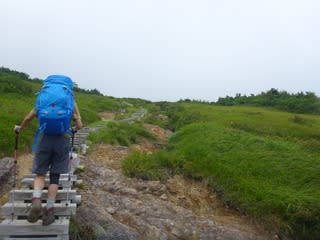 Day 3
Mt. Asahi 9:10-15:55
Distance today 10.9km, climb 1,698m, duration 6:45, avg speed 1.6km/h, burned 1,200kcal
CAUTION! The duration in this article is due to my experiences and physical strength, and much shorter than the standard course time. Please plan by yourself considering your own experiences and physical strength when you plan to walk the course.
Nice sunny morning in Hakuba.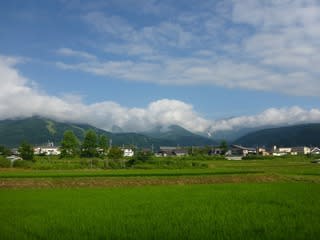 Going trekking with tent stay since two years ago.
Renge-Onsen spa.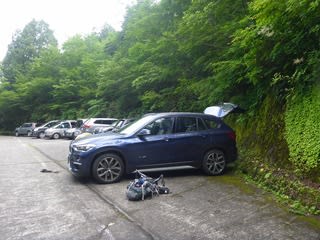 I have been here for many times, but never been by car.
The parking lot at the hut was full, and we parked the car before the bridge.
Started at 9:10.
The bridge before the hut. I have seen much snow on the bridge in the snow season.
It looks very strange to me.
The washroom was rebuilt.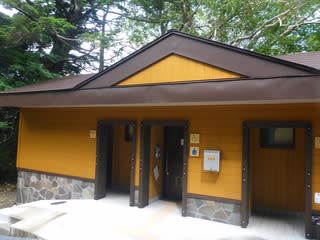 The hut.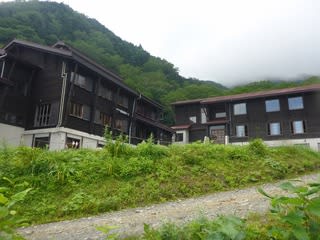 We could not come here this spring.
The hut without snow also looks very strange to me.
We walked down on very slippery boardwalk at Hyobanotaira, and came down to the bridge over Setogawa river.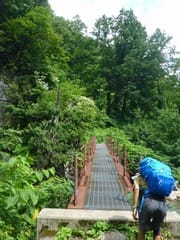 Nice boardwalk after Kamoshika-saka.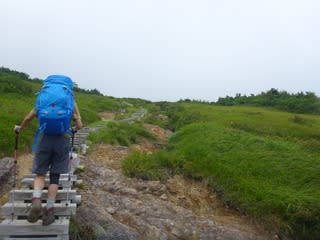 Beautiful day lilies.
We have skied down here.
We found our pace was much faster than the standard duration.
Although we slowed down, we passed Hanazono point at noon in 3 hours while the standard duration is 3 hours 50 minutes.
Shirokouchi at 13:15.
Mt. Asahi finally appears through the fog.
We took a long break here.
There was the snow before the peak.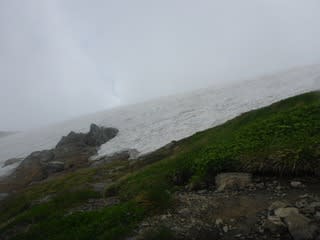 Arrived at Mt. Asahi at 3pm in 4 hours 50 minutes, while the standard duration is 6 hours 30 minutes.
Another long break.
Arrived at Asahi hut at 4 pm.
The camp site was smooth with much space.
Coffee break.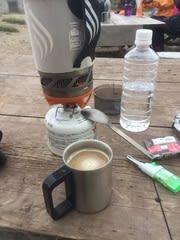 The sun appears through the clouds just before the sunset.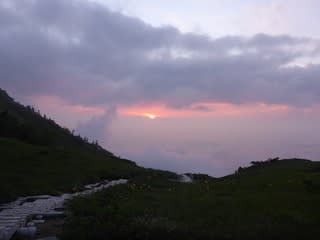 Nice sunset.
Continue to
Trekking-Day 4-Mt. Yukikura/Mt. Korenge
.