Trekking-Day 2-Mt. Karamatsu(10.6km)
Mt. Karamatsu 8:15-11:40
Distance today 10.6km, climb 75m, duration 3:16, avg speed 3.2km/h, burned 0kcal
CAUTION! The duration in this article is due to my experiences and physical strength, and much shorter than the standard course time. Please plan by yourself considering your own experiences and physical strength when you plan to walk the course.
My trekking season has begun.
Kurobishi chair lift had a long cue.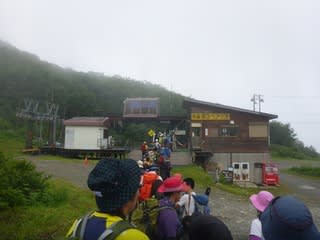 It was supposed to be operational at 7:30, but it was delayed in 15 minutes.
Many day lilies on the way.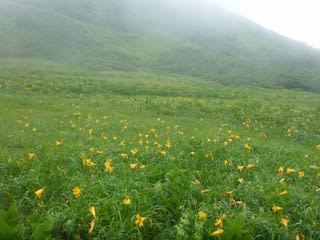 Started trekking at 8:15.
My left knee and left ankle still hurt after the bicycle accident last Sunday. I wonder if I can complete.
Beautiful Hakuba summits above the clouds.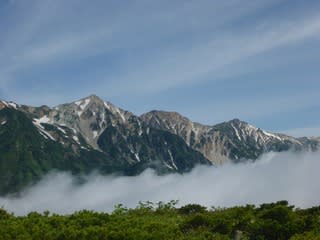 Arriving at HappoIke lake in 30 minutes.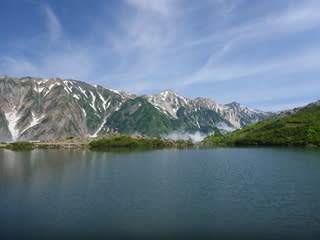 It was a little windy, and the wind broke the reflection.
Nice clouds sea.
Ougi snow valley in 55 minutes.
A little faster than usual.
I was caring my knee and ankle, and it prevented from over pace.
Mt. Fuji is in the far view.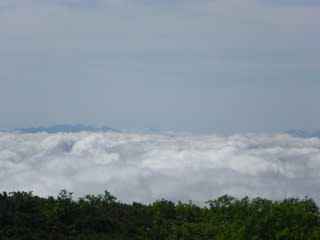 Arriving at Karamatsu hut in 1 hour 25 minutes,
and arriving at the peak in 1 hour 35 minutes.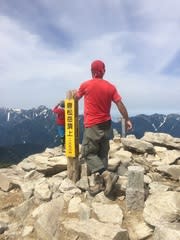 This is the bast wrap for me, despite of my knee and ankle.
I am almost able to break 1 hour half record, but not yet.
Nice view of Mt. Tsurugi,
good enough in the rainy season.
Slower pace for descending.
Nice activity in the morning, and also good to see my knee and ankle was not so damaged.