Cycling-Day 11-Misaki port/Hydrangea(148.1km)
Seafood at Misaki port and hydrangea flowers in Kamakura.
Day 11, 199 days for cycling, total distance 15,231.8km, total climb 191,658m
Misaki port/Hydrangea 6:50-16:40
Distance today 148.1km, climb 630m, duration 7:51, avg speed 18.9km/h, burned 3,482kcal
Gear: Eurasia 520
Started at 6:50.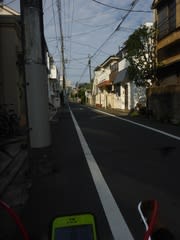 It looks good weather despite of the rainy season.
Red signals stopped me a lot, and it took 1 hour 10 minutes to Yokohama.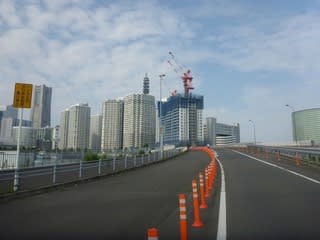 Then the drive got smooth, and I arrived in Nagasawa beach in 3 hours 10 minutes.
Nice clouds kept the temperature cooler.
Arriving in Misaki, I wrote my name in the waiting list at my favorite restaurant, and went to Misaki port. Arrived at 10:35, in 3 hours 40 minutes, 70km.
However my name was way behind in the waiting list, and the next round would be 1 hour later.
I could not wait long, and tried the next one.
The next one was not busy, and I was able to be seated.
Mackerel sushi for my blunch.
Then I enjoyed the nice beach ride.
The beach houses were under construction.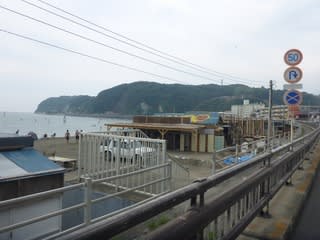 The summer will come soon.
I went to Zeniarai Benzaiten.
It was crowded but I could go in quickly.
My credit card has been renewed and I wash it for my luck.
Heading to Meigetsuin temple.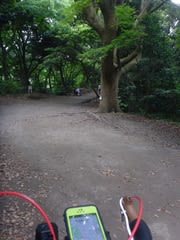 This is a short cut and I have to carry my bike.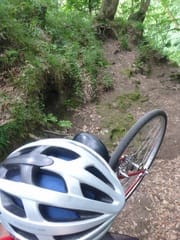 One day I want to go down on my MTB here, but it should be prohibited.
Meigetsuin temple was very very crowded to see hydrangea.
I enjoyed watching people more than hydrangea.
I could take some pictures, though.
Left Meigetsuin temple at 2pm.
The weather is getting worse.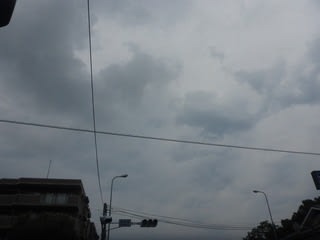 I picked the paced up.
Tama river at 4pm.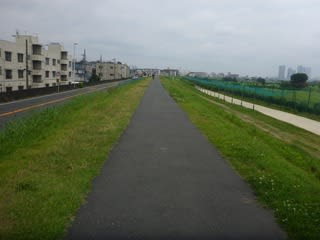 Stopped by my favorite bakery.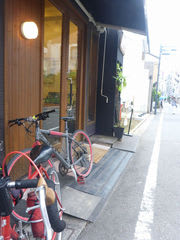 Finally I got the rain.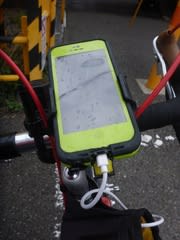 I almost reached home.