Ski day 59 at Happo One
Last skiing in Happo.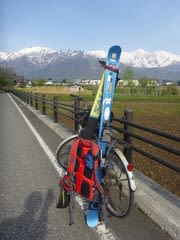 Season Day 59, Powder 29 days, Backcountry 26 days, Telemark 5 days
Happo One 7:55-8:20
Gear:Pocket Rocket(Telemark)+GARMONT ENER-G
Happo One ski resort ends its service today due to the thin snow.
I rode on my bicycle to go there.
The resort has almost nothing.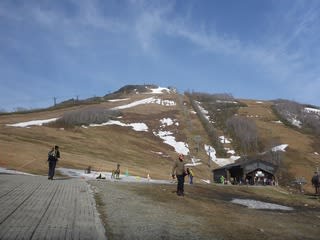 Looks like the summer season.
The very beginning of Panorama course.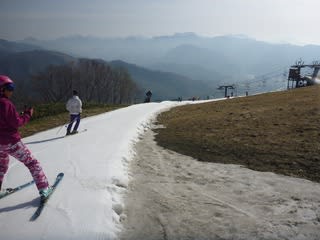 Almost a corridor.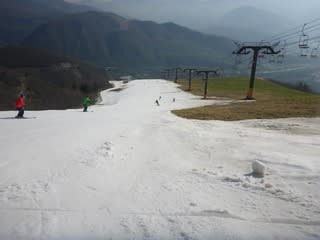 I did a few runs but the lift got crowded.
The runs are not so much fun, and I decided to leave.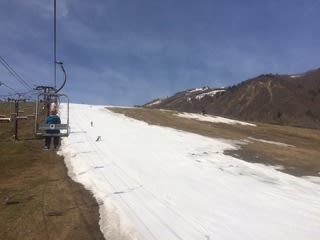 Breakfast at coffee Senjyu.
This is the last day in Happo.
The resort somehow managed to open until GW.