Ski day 58 at Tateyama -Day 2-
The morning in day 2.
Foggy and blowing a lot.
Season Day 58, Powder 29 days, Backcountry 26 days, Telemark 4 days
Tateyama 9:00-9:30
Gear:Teneighty GUN+SCARPA FREEDOM
Continued from
Ski day 57 at Tateyama -Day 1-
Heading to Murodo terminal.
We put skies a little.
Arriving at the terminal.
We had an idea to wait until the afternoon when the weather gets better, but it won't be.
The time to end.
Sushi for the lunch in Toyama city.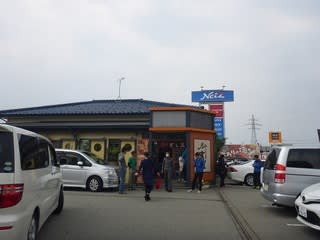 We waited for 2 hours to be seated.
I usually hate to wait. I did really good job.